Examining and addressing racism, discrimination, and social inequalities as root causes of health disparities has become an important goal for many in the health care community.
This is slow and difficult work. It can be threatening to acknowledge that we live and participate in networks and systems geared to work better for some than for others, and that we have a place in maintaining these. Yet some educators, providers, practitioners and organizations have been addressing racism and discrimination on individual and systemic levels for many years. This work, in turn, is built on years of sustained efforts of marginalized people from different race and class groups, who have focused national and international attention on issues of discrimination for multiple decades. This body of knowledge undergirds everything here at Health Communication Partners.
Many of you read the Health Communication Partners site, and tune in to our podcast series, because you value reflective practice, and thoughtful and intentional use of language, as routes toward reducing health disparities. If you've read around this site or heard my podcast series, you know I'm interested in how health disparities are related to the words, phrases and images used around issues of health–and the assumptions beneath them.
In this page, I share some of the many exclusive resources HCP has made to support individual and collective efforts to reduce health disparities. I thank you for visiting, ask you to contact me with thoughts or questions, and affirm my commitment to continue creating and providing these resources as HCP has done from its inception.
I've been honored to work with and learn from committed, compassionate, and leaderful people across the health sector. I would be happy to help your organization address health disparities through communication, health literacy, and education.
Thank you,
Dr. Anne Marie Liebel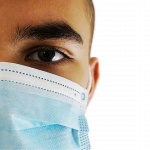 Health related inequalities are front page news. What can individual health professionals do about helping to reduce health disparities?
---

By now, you know that cross-cultural communication matters to outcomes. But it is complex work that merits support.
---

As physicians, providers, public health professionals, medical educators, and patient advocates, you are communicating with people every day about difficult, emotionally-charged, and 'taboo' topics.
---

One of the most common sentiments I have heard from health professionals is their concern that they are not connecting with people when they seem to have little in common.
---

Are your metaphors missing some of your patients? In this episode, you'll learn about what makes metaphors work, the two parts of a metaphor, and metaphors to avoid.
---
6.


---

You know unconscious bias exists within and beyond the health professions. And you want to do something about it in your everyday practice.
---

Conversations about bias usually center on how we think about others. In this episode, I'm inviting you to take a slightly different angle.
---

Here is some of what I have learned over the last 15 years about why the process of facing biases can make us uncomfortable—and some starting steps.
---

Is your organization offering implicit bias training? It's important, and risky, work. In this episode, you'll learn how implicit bias matters to disparities, and three things to consider as your organization goes forward.
---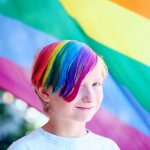 Learn about LGBTQ health disparities, their connections to the way language is used in health settings, and what you can do to improve the relationship between the two.
---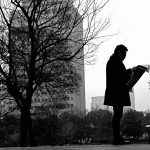 Stigma is created and perpetuated partially through everyday language. Learn about steps to help you be aware of the terms you use around mental health.
---
13.
Addressing Implicit Bias Audiobook Bundle
This bundle of audiobook, eBook, and supplementary materials will help you address unconscious or implicit bias in your language. No matter your specialization or patient population. You get practical, culturally and linguistically relevant advice and research-based tools, in an unfussy, conversational format.
$35.00
---

Health is not a level playing field. To understand people's health-related actions and words, it is helpful to consider the influence of context.
---
Patients and clients can be framed or positioned in negative ways by research, theories, policies, or everyday taken-for-granted arrangements in an organization.
---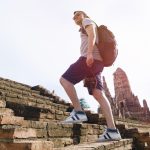 You'll learn how common deficit perspectives are in health care research, policy, and practice–plus two things you can do to turn away from a deficit perspective in your everyday work.
---

This episode connects the deficit perspective to health disparities. And it'll help you improve your communication, even when your patients or clients don't talk like you do.
---
18.
Effective Patient Education Audiobook Bundle
This bundle of audiobook, eBook, and supplementary materials will help make your life easier. And it might change the way you think about patient education, no matter your specialization or patient population. You get practical, culturally and linguistically relevant advice and research-based tools, in an unfussy, conversational format. All sales support this podcast series.
$19.99
---

If you want to get work done on big problems, it means talking to people outside your normal path. In this episode, you'll learn some of the structural issues that can get in the way of interprofessional communication, and how to address them.
---

Communicating and working across differences is tough, no matter who you are. In this episode you'll learn about Building BRIDGES – what we do here at HCP, how we do it, and why.
If you would like help at your organization, please contact me.