Since January of 2017, Health Communication Partners LLC has helped healthcare, digital health, and public health professionals to improve their patient communication, patient education, and health literacy efforts.
HCP provides consulting, workshops, webinars, and educational materials, with a focus on connecting with diverse people in culturally and linguistically appropriate ways.
HCP also provides an exclusive content platform of free, research-based tools and strategies, including the podcast series "10 Minutes to Better Patient Communication," here on HealthCommunicationPartners.com.
"What we particularly appreciated about her approach was the lasting value she was able to deliver to our organization–that we have the opportunity to carry forward in our journey on equity and equality in healthcare and health communications."
Kelly Kelso, Karius Diagnostics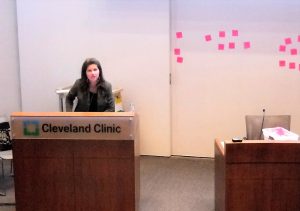 "Our facilitators appreciated the dialogue raising awareness of microaggressions and the challenges related to how bias plays into our relationships, while also exchanging ideas on how others in the group have managed similar challenges."
Amy Windover, Ph.D. Director, Center for Excellence in Healthcare Communication, Cleveland Clinic
---
"Our website had been associated with public health research projects for several years. Our site usage dipped, and I was looking for ways to boost site engagement and improve the way we were communicating with our users. Dr. Liebel pointed out that some of our images, words, and other ways of communicating with users were not showing ourselves as culturally- and geographically-focused. This was hard to hear, but important to note, so we could do what we wanted to do (and thought we were doing)!"
Dr. Carole Hutchinson, Mailman School of Public Health, Columbia University, administrator for GetHealthyHarlem.org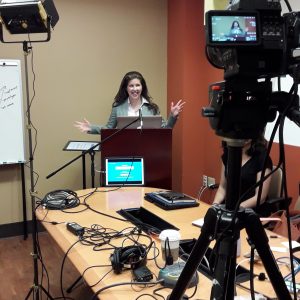 ---
 For more information, simply fill out the form below.
How We Work
Spearheaded by Dr. Anne Marie Liebel, an Ivy League-educated literacy expert, mixed-methods researcher, and lifelong educator, the resources and services provided by HCP are research-driven. HCP bridges academic research and clinical practice.
With HCP, you can develop your own tool-box for overcoming obstacles to effective communication as a health professional. Right now you can access:
Dr. Liebel has her Doctorate from the University of Pennsylvania in Language, Literacy and Education.  She is a member of the Social Medicine Consortium, the SWOG Palliative and End of Life Care Committee, and the Georgia Alliance for Health Literacy, a Participant in the National Academy of Medicine Patient & Family Leadership Network.
Dr. Liebel has been a keyonte speaker and invited speaker on health literacy and health communication at multiple organizations including Cleveland Clinic, Columbia University, Medical College of South Carolina, SC Dept. of Health, and the Medical College of Georgia. Dr. Liebel has published in major academic journals such as Journal of Communication in Healthcare, Journal of Consumer Health on the Internet, and Literacy in Composition Studies. Her article "Contact tracers as knowledge makers" has been viewed over 1000 times. She is an award-winning researcher (AERA RTI SIG, 2014) and award winning mentor (Univ of MD Presidential Scholars' Program, 2008-09). She has consulted on multiple digital projects and written professional education content for Billing Coding Advantage.  Dr. Liebel has presented original research at multiple conferences, including the Academy of Communication in Healthcare, HARC/ICCH, with a focus on health literacy.  Dr. Liebel has taught at Clemson University, Western Carolina University, University of South Carolina Upstate and Presbyterian College, among others. She reviews for multiple peer-review journals. Long before she was Dr. Liebel, Anne Marie also worked in medical records and a startup pharmaceutical research lab.
Hear Dr. Liebel's story here!
Contact us by filling out the form below.