I'm not sure it's ever been more important for us to reflect on the language we use in our professional lives than it is today.
You're communicating about some of life's most complex and multi-layered concepts, at an unprecedented time, to people who come from varied backgrounds–and who may or may not have much in common with you.
You are doing your best for your patients, clients, and students. And you want to keep doing the best you can, not just some of the time, but each and every time you communicate.
In that spirit, I'm sharing some of Health Communication Partners' resources–specifically about reflective practice regarding communication. Hopefully you'll see something here that can be helpful in your present situation, whatever it is.
PS – I'm writing a course on reflective practice. What would you really like to learn in this course? Tell me – I'm all ears.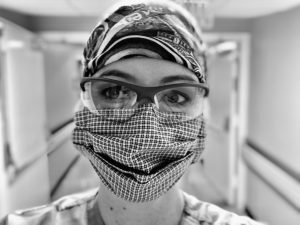 Dr. Beverly Zavaleta reflects on her experiences at the front lines–specifically about the significant communication challenges presented by COVID, how she and her team are dealing with them, and what's she's learned about making words matter.
---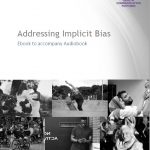 Addressing Implicit Bias Audiobook Bundle, 2nd Edition
This newly updated bundle of audiobook, eBook, and supplementary materials will help you address unconscious or implicit bias in your language. No matter your specialization or patient population. You get practical, culturally and linguistically relevant advice and research-based tools, in an unfussy, conversational format.
---

Examining and addressing racism, discrimination, and social inequalities as root causes of health disparities has become an important goal for many in the health care community.
---

You may have heard our podcast series. Here's how to use the series to support reflection and action.
---

A former state epidemiologist who helped guide her state through the H1N1 outbreak talks to us about the special challenges of interprofessional communication during a crisis.
---

It can be tough for anybody to make sense of the information flooding around the coronavirus. But when it comes to battling this infodemic, the WHO is banking on trust.
---

Take that important first step toward speaking respectfully and connecting meaningfully with all patients–including those who don't look, sound, or see the world like you do.