Welcome to the Health Communication Hub from Health Communication Partners
---
A central place where you'll find our top health communication resources
Exclusively from Health Communication Partners.
Do your metaphors have the impact you want?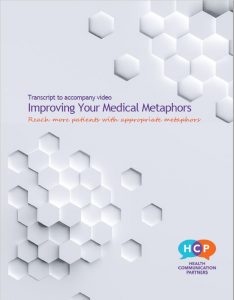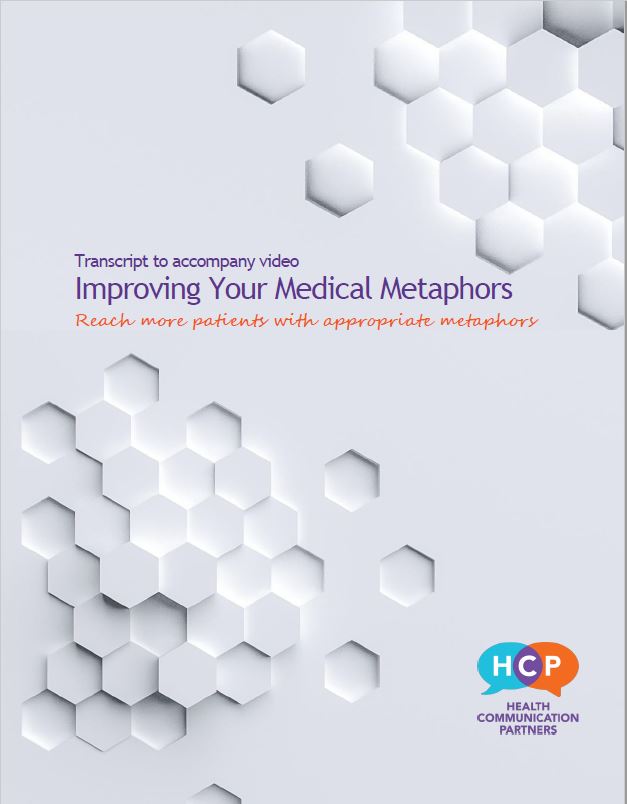 Metaphors enhance health communication. They're time-saving in their efficiency.  But they can backfire when there's a cultural mismatch.
This workshop is an intense 1 hour experience where you break down your metaphor, find out how it works, and develop a winning process that will help you reach your audience. Examples and references from clinical medicine, medical education and public health.
Top Articles
Top Podcasts
Infographics
Sign up for our newsletter
Health Communication support right to your inbox. No spamming, no deficit perspective.