"COVID-19 has public health and medical workers in a constant state of response," as HCP friend (and podcast guest) Samantha Cinnick of the deBeaumont Foundation said in a tweet earlier this week.
These are extraordinarily challenging times. Health professionals are often expected to be super-human. And these are heavy loads you're carrying, in many ways.
So I'm sharing seven ways to keep the momentum going with your communication, gently. Ways to move forward while being kind to ourselves, keeping it simple, and taking just one step at a time.
Because this is a marathon, not a sprint–but you know that already.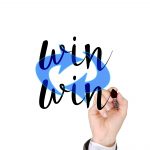 Sometimes, you just need a quick win. In this episode, you'll learn 5 quick wins that will help boost your patient communication efforts.
---

Sure there's 12 prompts, but you can just pick one.
---

 You may find yourself working in interdisciplinary or multisector teams. In this episode, you'll learn 2 steps you can take–on your own–that can help you move more smoothly.
---
Addressing Implicit Bias Audiobook Bundle
This bundle of audiobook, eBook, and supplementary materials will help you address unconscious or implicit bias in your language. No matter your specialization or patient population. You get practical, culturally and linguistically relevant advice and research-based tools, in an unfussy, conversational format.
$35.00
---

"Reflective writing" sounds serious. Can it really lighten the mood? We say yes!
---

My cat's name is Barley. She's just turned 11 years old. She's full of good advice about taking it easy.
---
And an infographic! So easy, so shareable…and it's about reflective practice.