This is a time for reflection and action. As individuals, and collectively in our organizations and institutions.
When it comes to thinking structurally, I invite you to acknowledge some of the often-invisible structures where you are.
Structures are all around. They hide in plain sight:
Meetings are powerful structures (even video meetings). Standard operating procedures are structures.
Professional groups are structures. Informal social groups are also structures.
Laws are structures. Policies are structures.
Conversations are structures. Written texts are structures.
The list can go on. I encourage you to question structures, processes, arrangements, and common practices wherever you are.
I challenge you to view those current arrangements not as given or natural, but as the result of human action, or inaction, and as politically and historically situated.
Let's get to it.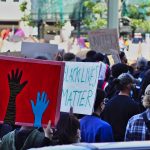 Micropolitical forces can help maintain the status quo in terms of what gets talked about, written about, taught, or funded. And what doesn't.
---
Structural issues can get in the way of successful interprofessional communication. Here's how to deal with them.
---
Addressing Implicit Bias Audiobook Bundle 2nd Edition
This newly updated and expanded bundle of audiobook, eBook, and supplementary materials will help you address unconscious or implicit bias in your language as a health professional. 2 hours of practical, culturally and linguistically relevant advice and research-based tools, in an unfussy, conversational format. Discounted class sets and institutional copies available.
$69.00
---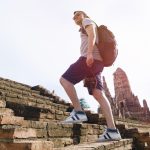 Deficit views can be found in research, practice, and policy. Here's how some deficit views show up in the health sector.
---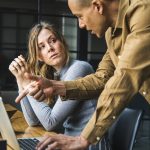 In this episode, you'll learn about three levels of concern that can emerge during interprofessional communication – and what you can do to manage them.
---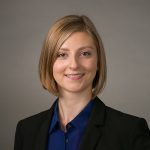 Samantha Cinnick of the de Beaumont Foundation shares her experiences handling tricky team communication, in complex large-scale projects.
---
Infographic: Phrases for conflict resolution
When you start questioning taken-for-granted arrangements in your organization, sometimes things can get a little heated. This infographic "25 phrases for managing conflict" will help even the most tongue-tied of us speak diplomatically.