I was honored and excited for the opportunity to share my voice at #DDW, a major medical conference held in Chicago last week. It was thrilling (and challenging, honestly) to speak to group that was truly cross-sector. There were patients and patient advocates, clinicians, industry professionals, and professional organizations.
One thing they had in common: everyone was aligned on the importance of health equity.
Another: they were passionate about communication. Often I'm on the front lines with people who are patient facing. Sometimes I'm with people who want to communicate better with their colleagues. Sometimes I'm with people leading communication improvement in their organization.
In this talk, I got to speak to all of them, together, at once.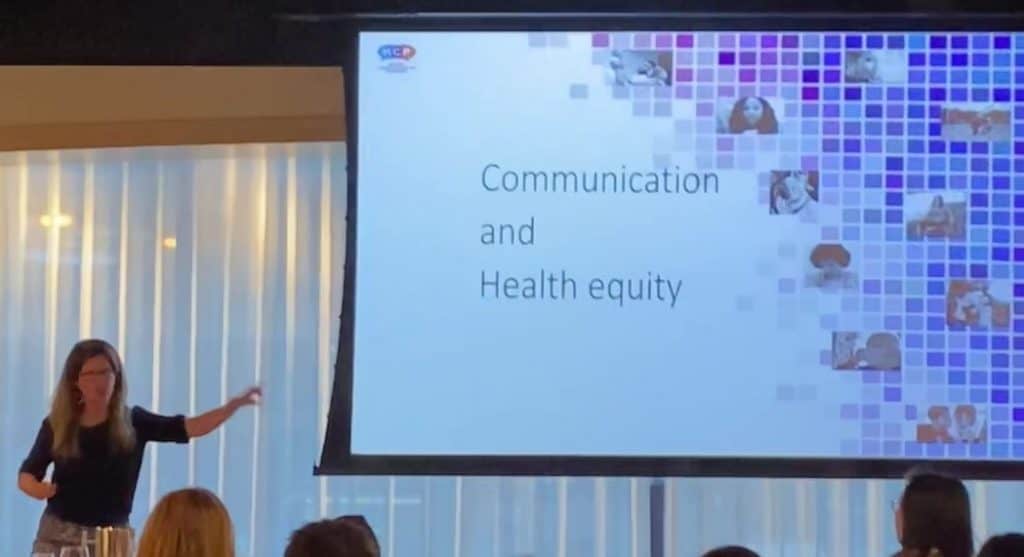 They were already good communicators, looking to up their game in order to advance health equity.
The questions I'm hearing are around how we take action from where we're at. Whoever I'm talking to, regarding health equity, they know how things should look, but it's not clear what the next step should be.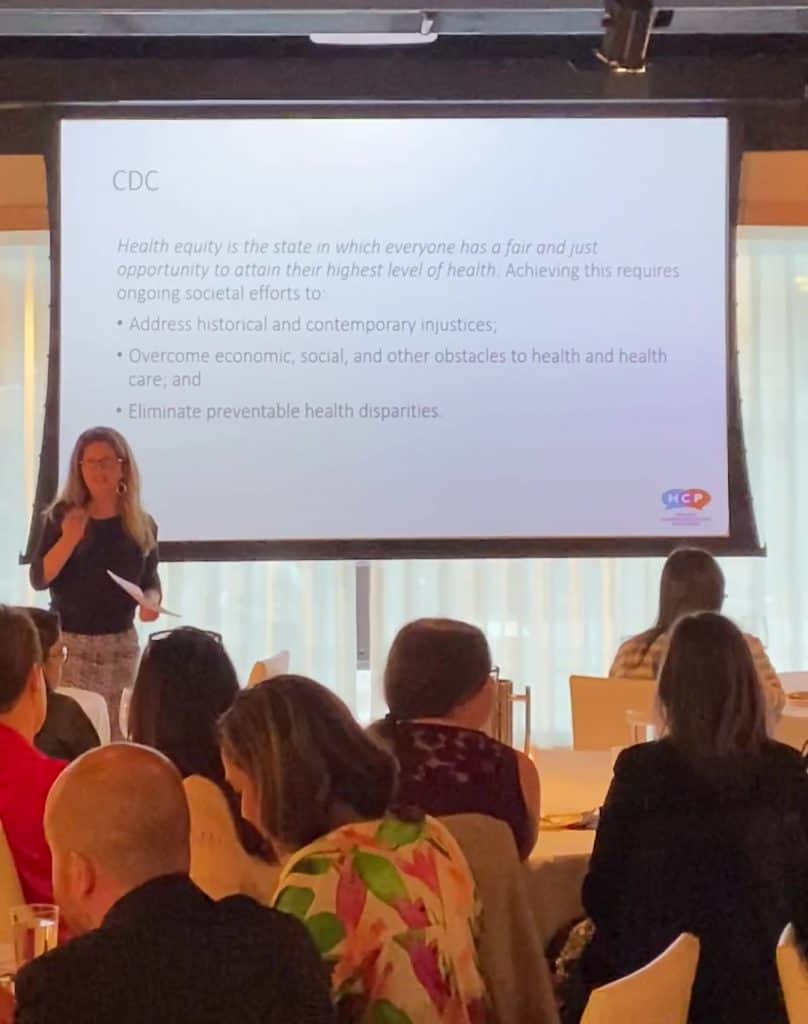 When I was talking to audience members ahead of my talk, as part of my collaborative process, I heard variations on a theme I've observed before: "Everyone cares about health equity but we don't always know what to do next about it."
This makes sense. There's several health equity strategies out there, guided by many available frameworks.
Yet a Scoping Review of these frameworks found that "healthcare organizations often struggle with implementing" these frameworks and the strategies that go with them. This same scoping review concluded that one of the weaknesses of existing frameworks and models was a lack of concrete guidance for implementation.
So sometimes organizations' health equity efforts can stall.
So that day, I spoke about communication as a way in. Specifically, communication as a lever for how organizations can integrate health equity in their cultures, their missions, their strategic plans. This show and all I do takes equity lenses on communication and education.
The fact that communication is something we all do, and it's structural, can be helpful in strategy. Communication is crosscutting. There isn't a core function that communication doesn't touch.
And then, discussion.
Now that we're back to in-person meetings, I love the energy of a room full of people and being able to turn our collective focus on an issue. The power was tangible! The audience had excellent engagement and participation. Their conversation was nuanced, there was respectful disagreement, they asked insightful questions, and built off each other's contributions.
If you're reading this, you know co-creation is the gold standard, and that is what this audience did.
I'm grateful to everyone–the organizers, the audience, and my friend taking pictures–for a remarkable session. I left Chicago feeling hopeful for long-term action on health equity.