FAQs for Equitable Patient Education
Ultimately, we want to reduce avoidable health disparities.
We know the overall effect of patient education on health outcomes is statistically significant and positive, so we work hard to be better educators. 
HCP has leveraged our years of working on health equity with leaders across the health sector to bring you our newest course: Equitable Patient Education.
Equitable Patient Education teaches you to recognize and manage system- and individual-level barriers to equitable patient education, so all patients benefit from the effectiveness of patient education on their health.
What do we learn in this course?
This course is a holistic look at the patient education process through equity lenses. It uses critical pedagogies, culturally-relevant/culturally sustaining pedagogy, and Practitioner Inquiry to help you become a more effective educator, including:
the necessary skills to identify and manage individual and systems levels obstacles to equity in 6 common educational scenarios, to help ensure individuals and families receive the highest quality care and services
specific actions you can take to remove barriers to improving educational quality
how to modify current educational practices to help reach more learners–without taking more time
helpful stories of failure and success from professionals across medicine, nursing and public health
one essential question that could change the way you think about patient education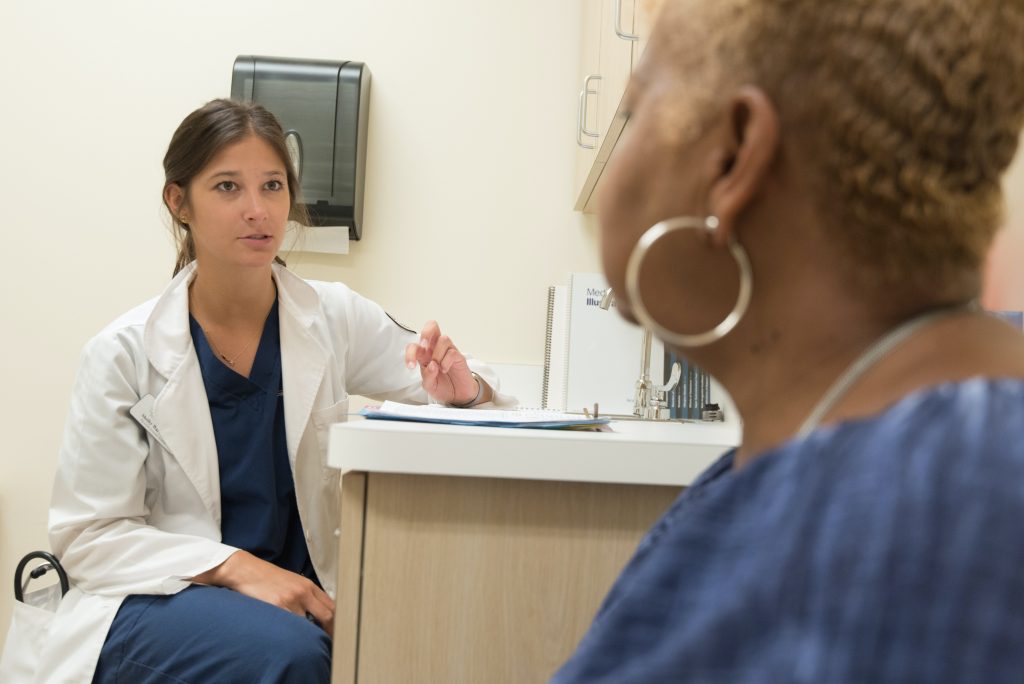 For example, one learner reported the course is particularly helpful for learning to  "think critically about the materials we use with families and how to best integrate them for more engaging conversations with families."
There are other learnings. Many patient educators have created innovative and rigorous patient-centered education processes and materials. learners have found this course supports them in articulating and describing their practices to others and potentially documeting their effectiveness.
Who is this course for?
This course is a holistic view of the patient education process. It was real-world tested and iterated over 6 years with input from medical staff, public health professionals, hospital staff, health professions students, community health workers and medical educators.
This includes patient educators across multiple settings, whether hospital based, home-based, community-based, or telehealth.
This course is for people want to apply equitable principles in their day-to-day patient education, for everyone they educate. It also will be helpful for those making patient education materials, and those conducting research involving patient education.
Importantly, this course is for organizations – groups of at least 10 people.
How does this course work?
This course features world-class instructional design and a hybrid model. Part live, part on-demand, it makes use of the efficient flipped-classroom model.
The first part is on-demand, short videos, watched at the learner's own pace. There are 4 sequential modules that build progressively to help deepen learning. After each module there are downloadable activities, prompts, and resources.  The videos take just over an hour total.
The live session is a one-hour video meeting after the group has completed the course. We meet virtually for live Q&A, discussion, brainstorming and follow-through.
There is a pre- and post-test.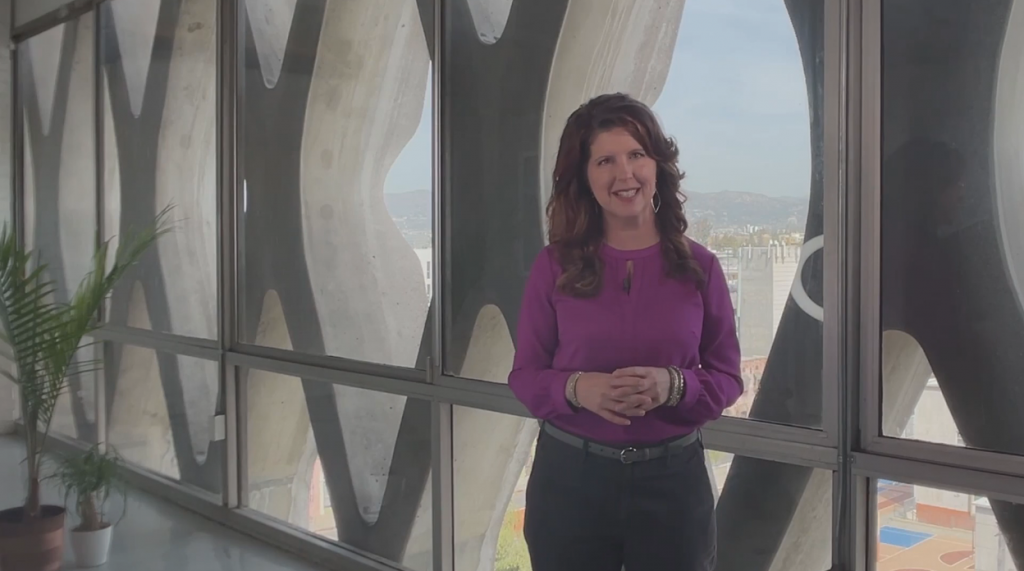 How much does this course cost?
Equitable Patient Education is designed not as a one-and-done, but a hybrid that promotes awareness and action. Organizations derive value, and learners immediately apply what they have learned. Up to 10 people can take our Standard Course for $950.
Have a larger group? Our LMS can handle 10,000+ simultaneous users. Fill in the form below for our tiered pricing.
We can also customize this course for your organization. Contact us through the form below for details.
How long is this course?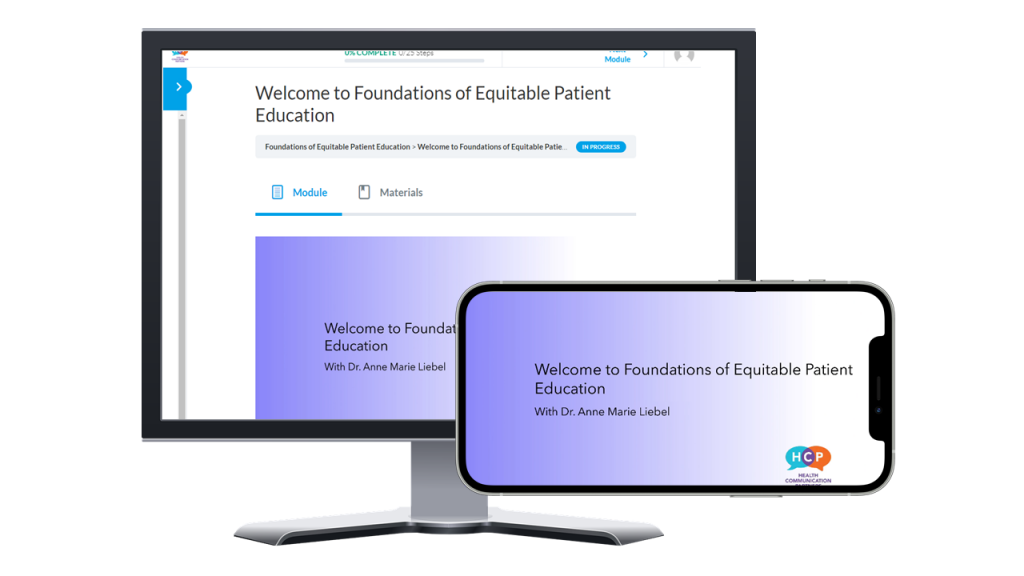 The on-demand portion of the course is a series of short videos. Learners can watch at their own pace, stopping and picking up where they left off. All videos together take approximately 1 hour to watch.
The live, virtual Q&A session is 1 hour.
In total the course lasts about 2 hours, not including time for readings and activities.
Can individuals take this course?
This course helps organizations build capacity and meet health equity goals.
The course is for groups because of its collaborative approach to professional learning. Many of the activities count on your being able to talk with your colleagues and work at an organizational level. It also encourages learners toward a community of practice.
 The emphasis is on action in your context and learning from each other to build capacity for creating equitable, locally-relevant patient education processes and programs.
An award-winning education researcher, award-wining mentor, and lifelong educator, Dr. Liebel invites learners inside common patient education scenarios to reveal what makes them tick. She dymystifies how inequitable relationships in society can seep into teacher/learner relationships without our notice, and explains how this makes patient education less effective.
She then shows what can be done about it to help close the gaps in health outcomes for underserved populations.
How can my organization sign up?
Fill out the form below and we'll get going!