I've recently taught three classes about communication in healthcare. They were for different groups – physicians, clinical and clerical staff, and public health. Yet there was one consistent challenge across all participants: stopping to take a good, clear look at their own communication.
Today, I thought I'd ask you a question I asked in my classes:
What are you taking for granted about your own communication?
It's irritatingly difficult to notice our own communication. So here are five quick ways to check in on yourself as a communicator: 4 podcast episodes, and an infographic.
This is reflective practice, without getting real fussy.
FYI – sometimes I refer to patients, but please understand I mean students and clients as well. It is always about ways of looking at what you are already doing, and making it better.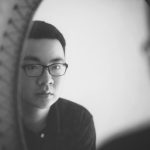 Here are 12 ways to get yourself thinking that won't bore you to tears. And you might learn something about yourself, your context, your patients, or your practice.
---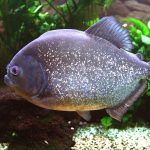 A friend who died last year had shared with me an important moment in her relationship with her cancer surgeon. It's the heart of this episode about how powerful your language is.
---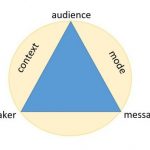 We all want to say what we mean, and mean what we say. We all think we're being clear. Here's a way to check in on that.
---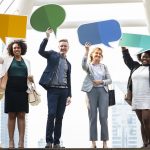 This episode offers 2 ways to take that important first step toward speaking respectfully and connecting meaningfully with all patients–including those who don't look, sound, or see the world like you do.
---
And an infographic! I'm offering here a handy way to share prompts that you can use to reflect on the ways you communicate with patients or clients (hey, maybe even colleagues!).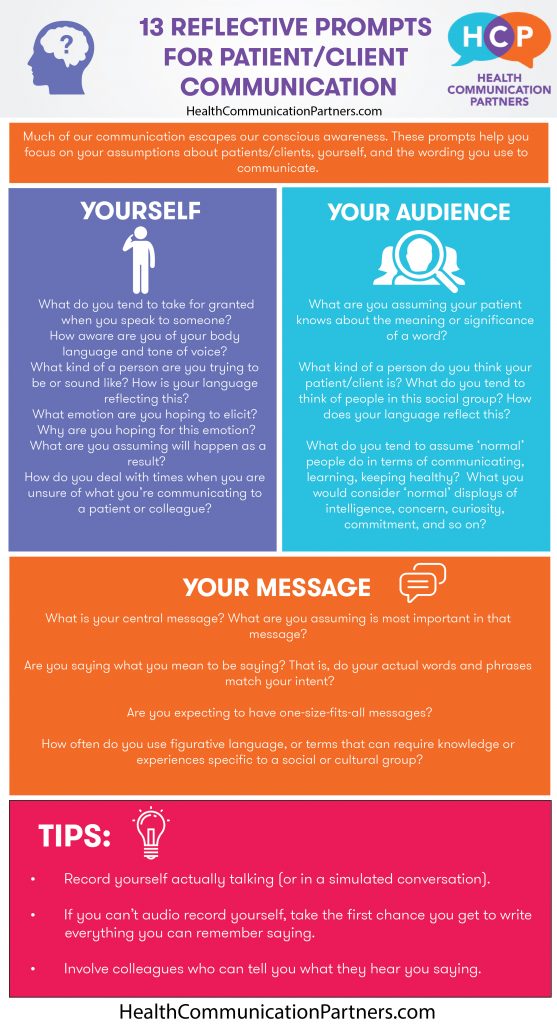 PS – Want an example of what it can sound like to do this kind of thinking and talking? Check out our 50th podcast episode.