Tech companies and leaders are trying to help digital health solutions live up to their goals of promoting health equity. As a researcher and educator, I'm especially attuned to equity issues in communication and health literacy when it comes to digital health solutions.
Here are 4 ten minute podcast episodes I hope might be helpful to you, if you use, design, or purchase digital health solutions. You can listen to the episodes here, or click the links to read the transcripts.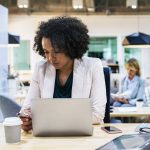 When biases make it into the product development and design, there's plenty of room for things to go wrong. Learn how to be strategic and thoughtful about the assumptions in your digital health solutions.

As much as we know about good health information, and good user design, too many digital health tools have yet to meet standards. Learn two ways digital health tools can leave patients behind, and how you can be proactive about the digital health tools used in your organization.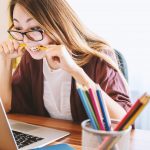 Clear communication in and through digital health tools is complex in its own right. Confusion can happen unintentionally, at several points in and beyond the design process.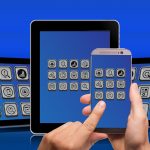 Here are three things you can do about the health literacy qualities of any apps you're recommending–or designing.
If you're ready to improve accessibility in your digital health solutions, just fill out the form below. 
I have the resources available to help you create or modify your health information content with health literacy of all users in mind. It's a framework that lets you meet or exceed recommendations from federal agencies, so you know you're making your digital health solutions as accessible as possible.