Happy 2020, everyone!
You know by now that with HCP, you can develop your own tool-box for communication and education. We've got you covered, with our
At New Year last year, I wrote Why I started Health Communication Partners. To boil it down, I am adapting tools and concepts from literacy studies and educational research, for use in health and health care. Why? With the goal of increasing all people's life chances through equitable access to relevant resources and timely information.
So this year, I'm asking you: what would you like to see more of, here on the site and podcast series?
Looking back over what you liked most in 2019, I noticed a few trends.
3 broad categories capture most of your favorite articles, infographics, and podcast episodes at Health Communication Partners in 2019. Take a look, check out some of the resources, and write me with your thoughts (there's a form below! So easy).
Bias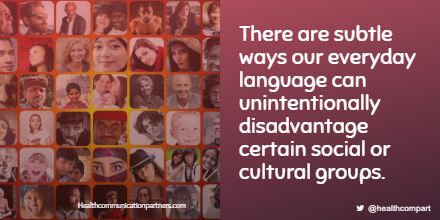 Bias (whether explicit or implicit, conscious or unconscious) continues to be the most popular topic at Health Communication Partners – both on the site and with my clients.
If you'd like support, we have the Addressing Implicit Bias Audiobook Bundle. It's audio, visual, and extra resources to guide you. And for a limited time, it's on super-low holiday pricing, so go ahead and get it.
If you bought the Implicit Bias bundle, what did you think of it? What other kinds of resources could I add to it in future? All feedback helps me make it more relevant to you.
We recently did a Rebroadcast of one of our earliest episodes on bias, Why talking about unconscious bias can make people nervous. And among this year's favorites was "I don't want to unintentionally offend people."
Reflective Practice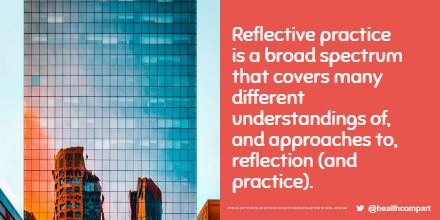 You care about reflective practice, and I am here for it.
There's multiple resources here on reflective practice: 12 Reflective practice prompts for health professionals continues to be one of Health Communication Partners' most popular articles. There's the article and Infographic: 13 ways to reflect on patient/client communication. There's a podcast episode particularly close to my heart, Providers, your language may have more power than you realize (Revisited).
But if you read between the lines, everything we do here is based on reflective practice. All the resources on this site invite and support reflective practice. (The Building BRIDGES approach helps explain this.) So if you're interested in reflective practice, click anywhere.
Patient Education Strategies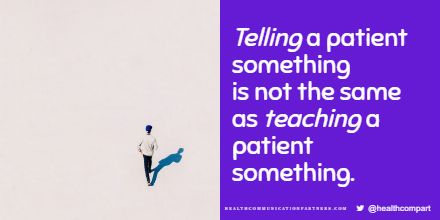 As an educator, I'm especially glad to be supporting you in your patient education efforts. And provider education as well!
You appreciated the Infographic: 10 different ways to organize your patient education. You continue to love another Infographic: Some health literacy basics.
Did you know we have an audiobook bundle for patient education, as well? Effective Patient Education Audiobook Bundle is user-friendly, audio and visual, with loads of support materials. Class sets get a discount, and right now it's on low low holiday pricing.
If you bought the Patient Education bundle, did you use it just for yourself, or did you share it with a class? What other kinds of resources would you like to see in it?
Everything on this site is based in decades of critical educational research and culturally-relevant/culturally-sustaining pedagogy. So no matter who your learners are, there's never a deficit perspective.
2020 is going to bring some growth at Health Communication Partners. You'll see new features popping up, along with improvements to the look and feel of the site. Why not share your thoughts, and be part of what's to come?