I'm proud to announce an exclusive new resource:
Addressing Implicit Bias Audiobook Bundle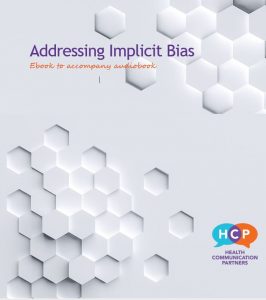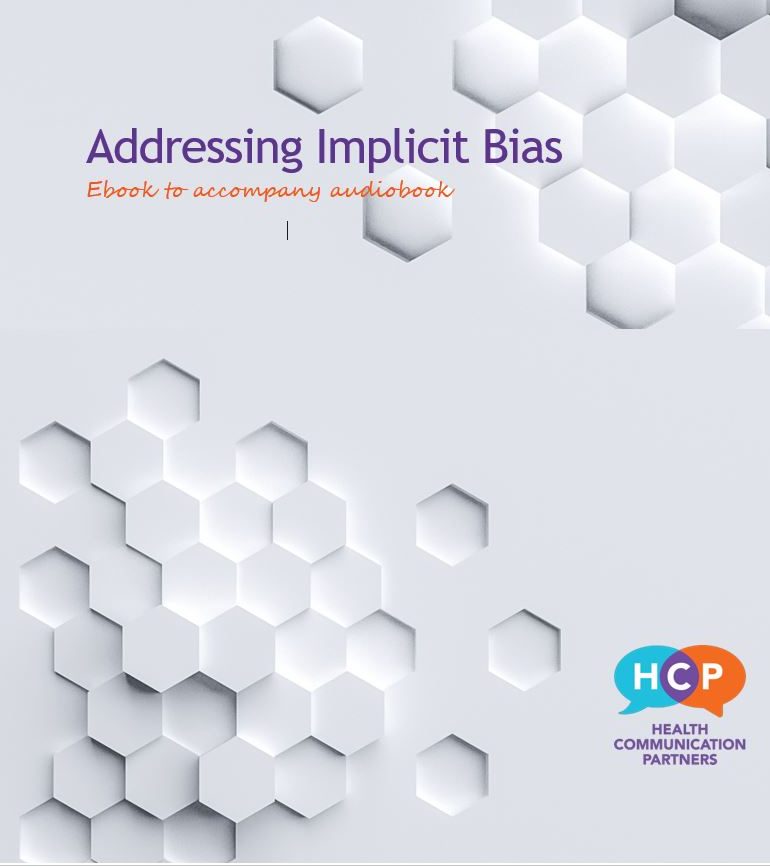 An audiobook bundled with resources, so you can begin addressing unconscious bias in your everyday practice.
This bundle goes beyond the challenges of recognizing bias.
It shows what you can do about it.
You get:
nearly 90-minute audiobook
40 page eBook with linked research references
PowerPoint Presentation to use with colleagues or students
References and Resources guide
This bundle of resources will help you to address implicit bias in your own language, and take steps toward addressing bias in your organization.
You download them. They're yours.
It's exclusive – I made it just for you – and its flexible format keeps it user-friendly. So you can learn and work on your own schedule.
Oh, and it's affordable.
---
Addressing Implicit Bias Audiobook Bundle
This bundle of audiobook, eBook, and supplementary materials will help you address unconscious or implicit bias in your language. No matter your specialization or patient population. You get practical, culturally and linguistically relevant advice and research-based tools, in an unfussy, conversational format.
$35.00
---
Just to be clear, this is for
physicians
clinicians
providers across allied health professions
nurses
community health workers
public health practitioners
students
researchers
The PowerPoint show may also come in handy for those who are leading others in examining their own implicit biases.