Communication support, right in your phone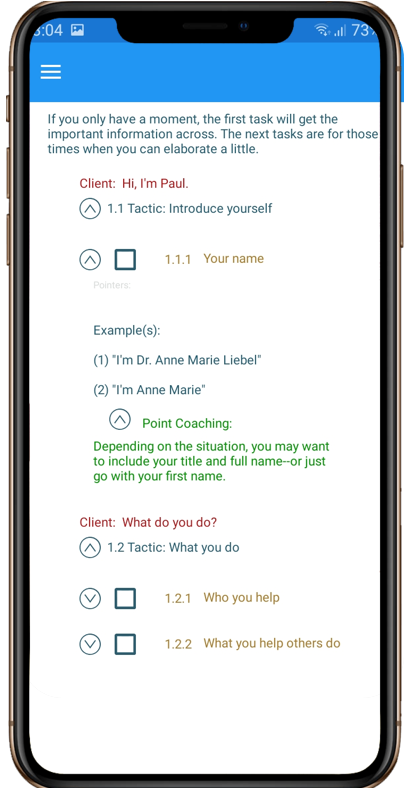 Learn > Practice > Structure > Support
Learn new strategic communication
Practice in a safe space to build confidence
Structure for every conversation
Support where and when you need it
At your fingertips. Anytime, Anywhere.
You work hard on communication. We're here to help.
Support for any strategic conversation–wherever and whenever you need it.
A Safe Space to Practice and Learn
Healthcare
Introductions, breaking bad news, setting agendas
Patient check-in, check-out
Interprofessional and mentoring conversations
Public health
Community Health Worker preparation
Talking to lawmakers "on the Hill"
Multisector communication

Instructors
Our exclusive feedback loop makes the difference
Our app can reinforce or replace in-person communication skills practice portion of your training.
A single conversation, or a whole course.
Role-plays we help you create – from your curriculum or ours.
A powerful dashboard allows you to collect data at many levels.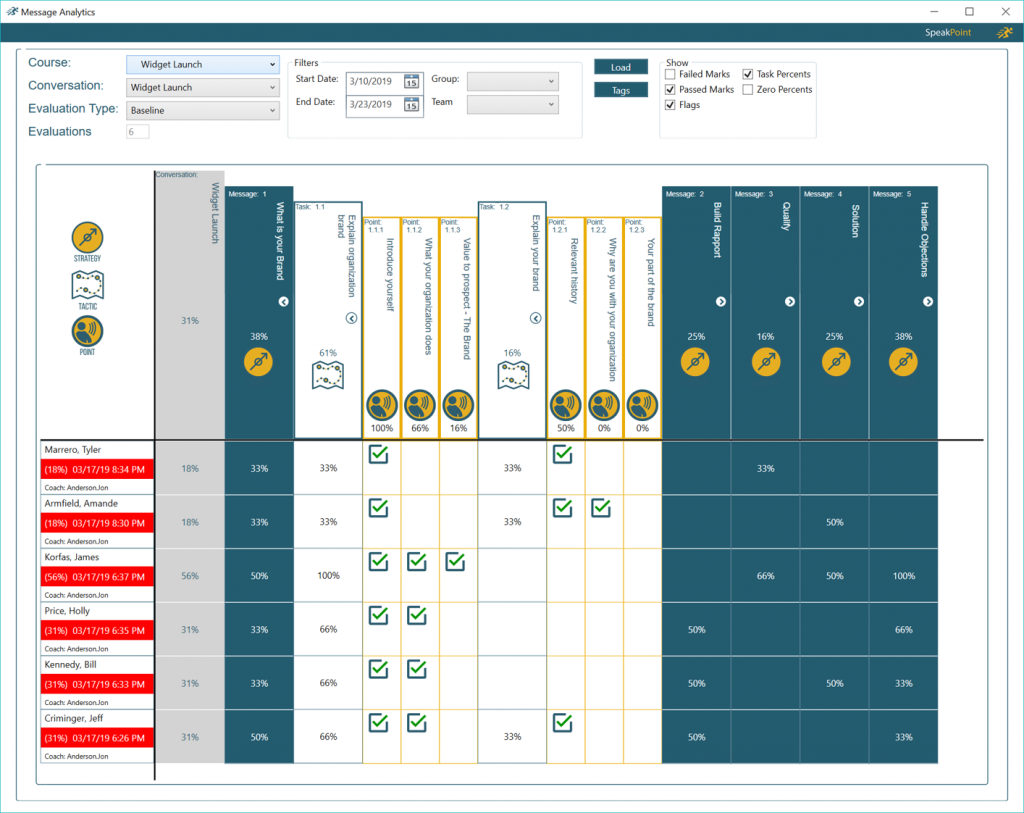 Multiple options for assessment and certification.
Identify gaps for targeted interventions or curriculum renewal.
Administrators
This validated tool saves you time while ensuring learners implement what's taught.
It includes online tools to monitor and track progress. You get proof: Weekly reports, customized by level.