Did you know we have a Library? And that it's free? And that you can use it, right now?
There's no shortage of resources out there on health communication, health literacy, digital health, and patient education.
When there's so much to wade through, it becomes more a question of where to start.
At Health Communication Partners, we're big on putting high-quality, free resources into your hands:
Our weekly, original, exclusive content
Transcripts of every podcast episode
Hyperlinks to research within every one of our articles and podcasts
HCP wants to save you time. We want to support your work. And we want to be a place you can trust for research-based, practical information, tools, and inspiration—with an emphasis on equity.
We maintain a resource focus on patients and professionals. That means seeing everyone as capable and sophisticated learners and users of language.
That means focusing on a person or group's assets and strengths, while keeping an eye on larger systemic issues that create and maintain inequality.
If this sounds like you, click here to become a free member and unlock our library of free resources.
You'll get:
Top-tier curated content from think tanks, NGOs, researchers, associations, and organizations around the world
Original, exclusive HCP content for members only
Immediate access to 30+ guides, articles, power point presentations, infographics, and white papers
For professionals in clinical medicine, public health, medical education, digital health, academic medicine, provider education and more
Topics connected to health literacy, patient education and health communication with an emphasis on equity
New material added monthly
You can download these materials instantly…and come back and download again, as many times as you need to.
What you don't get is deficit perspective (on patients, or anybody else). You don't get spam. We never share or sell your information.
Let's take a closer look of some of what you do get:
Doctors' Top 5 Communication Questions Addressed with Research
An ebook answering doctors' 5 most common health communication questions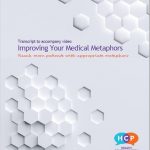 Module 1 of "Improving Your Medical Metaphors" Workshop
We all use metaphors and analogies to explain complex concepts. Get started on making yours better!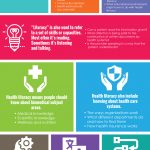 All Health Communication Partners infographics
…and regularly updated articles, books, graphics, policy briefs, guides, and whitepapers from researchers and organizations around the world, with an emphasis on health equity.
Sign up for a free membership and instantly download all these, and more. As many times as you need to.
Thank you for the work you do, and for this chance to support you.